The journal
Volume 18 Issue 4/July 2022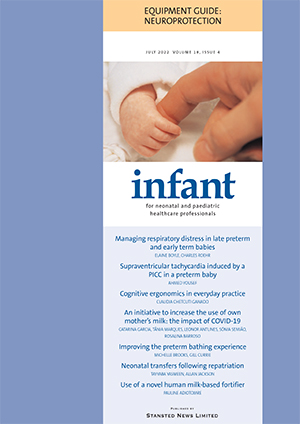 Scroll down to see all the issues available by subscription ...
Subscribe
Infant journal covers a wide range of subjects that reflects the varied roles of the professionals working in this area. Practical and clinically based, Infant supports neonatal and infant paediatric nursing and medical practice and develops professional education and health promotion skills.
Infant provides a valuable resource for everyone involved in caring for premature babies and critically ill infants. Technological developments and their impact on care are discussed, as well as the social and psychological issues relating to family support and child development.
Infant has a board of distinguished advisors whose experience and knowledge ensures that articles carried in the journal are factually correct, topical and relevant for all readers. All articles published in Infant are subject to peer review in order to guarantee that all content meets the highest standards.
Regular features

Editorials
Original research
Audits and surveys
Conference report
Clinical case study

Service development
Focus on a Unit
Education

Clinical practice
Guidelines
Book reviews
Letters
Topics planned for the September 2022 issue include:
The PAIR trial: is paracetamol the way forward?
Role of the neonatal care coordinator
Neonatal staff virtual debriefs
Practising complex technological medicine and being attuned to the emotional needs of patients: is it possible to do both?
An approach to heart murmurs in neonates
Neonatal equipment and product feature: Respiration
Volume 18 Issue 3/May 2022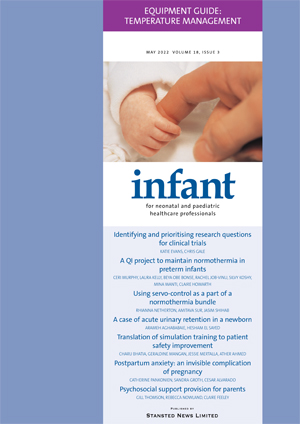 Volume 18 Issue 2/March 2022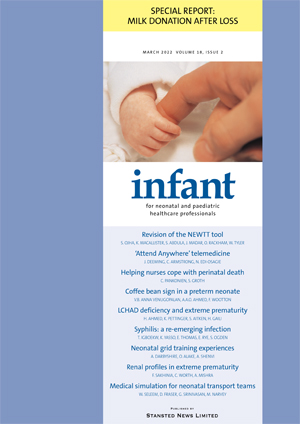 Volume 18 Issue 1/January 2022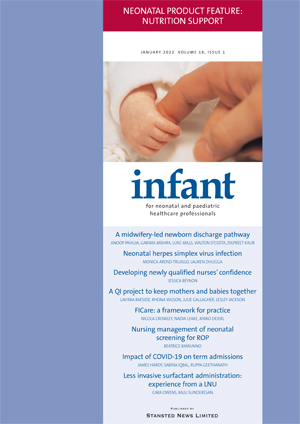 Volume 17/Issue 6, November 2021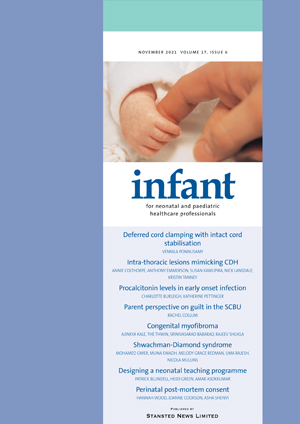 Volume 17/Issue 5, September 2021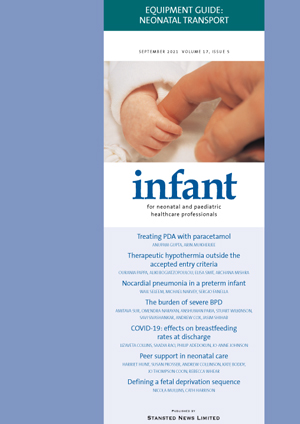 Volume 17/Issue 4, July 2021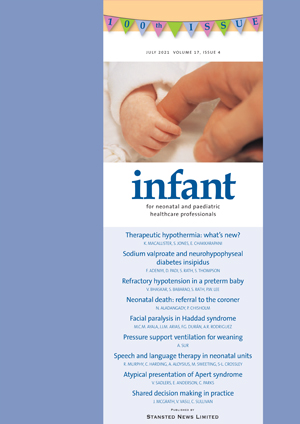 Volume 17/Issue 3, May 2021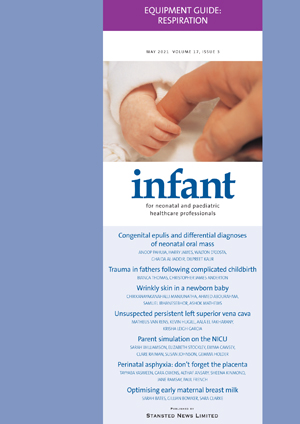 Volume 17/Issue 2, March 2021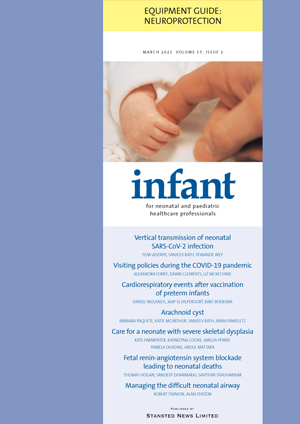 Volume 17/Issue 1, January 2021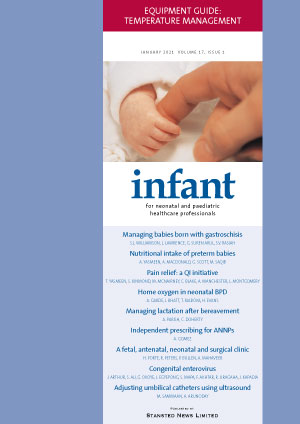 Volume 16/Issue 6, November 2020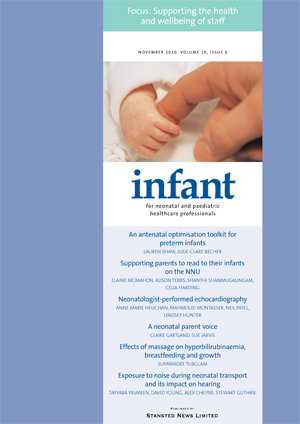 Volume 16/Issue 5, September 2020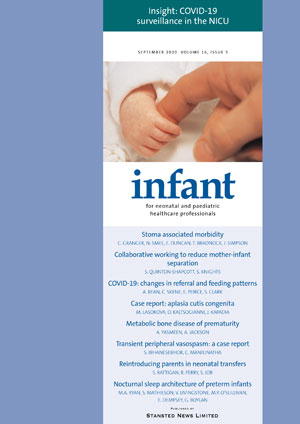 OPEN ACCESS: A huge library of earlier articles, right back to 2005, is available free-of-charge, open access on this site. Use the site search at the top of the page to find those of interest.