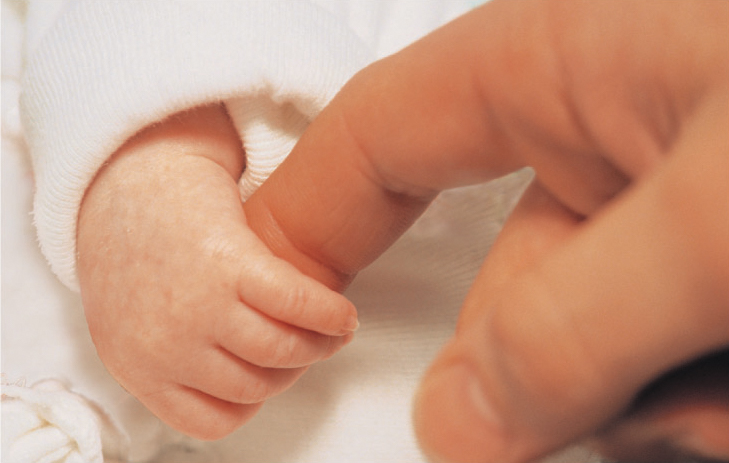 Infant journal is the leading UK publication for the multidisciplinary team that cares for vulnerable sick or premature babies in their first year of life. Published bi-monthly, the journal contains authoritative articles with a clinical or practical bias written by experts in their field.
Abstracts of all articles are freely accessible by using the site search, or by browsing back issues. The full text of articles published from 2005 until September 2019 are available free of charge.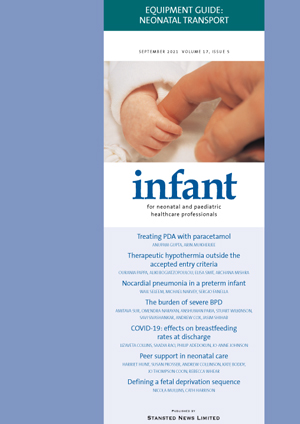 Recent issues are available on subscription via our
online shop
.
Open access:
From the September 2019 edition
FREE Management and outcome for babies born with an exomphalos
Sarah Louise Williamson, Louise Lawrence, Anthony Lander, Shree Vishna Rasiah
Exomphalos is an abdominal wall defect that is commonly associated with other abnormalities and/or chromosomal anomalies; however, there is limited information about the incidence of co-morbidities, management strategies and outcomes in this population. This retrospective case review describes key outcomes for 29 infants with exomphalos admitted to a surgical neonatal intensive care unit over a nine-year period.
FREE Enteral tube feeding in infants
Katherine Burnand, Joe Curry
FREE Haemorrhagic shock revealing a neonatal Wilms' tumour
Fatma Fitouri, Yasmine Houas, Nizar Sassi, Sondes Sahli, Mourad Hamzaoui
FREE Speech and language therapy referrals following Bayley-III developmental assessment on ex-preterms
Sagarika Ray
Free monthly news by email
Receive our free monthly Bulletin email, including the latest unit and product news, details of articles published in Infant journal, job opportunities and forthcoming conferences. Be assured that we will not reveal your email to anyone else, and you can remove your email address at any time.
Simply add your email address to our list.
Supplements and Advances in Practice
Here, freely available for download, are the sponsored supplements and Advances in Practice guides published by Infant.
If you are interested in sponsoring a future topic, please consult our advertising pages.

Supplier Guide
Our supplier guide provides a searchable database of companies involved in supporting the care of sick and premature infants, grouped by product or service category. You can search by an area of activity, company name or by a combination of these.

is proud sponsor of our Supplier Guide's Respiration section.
In the latest news...
NPPG issues position statement on chlorhexidine for skin cleansing in neonates
November 9, 2021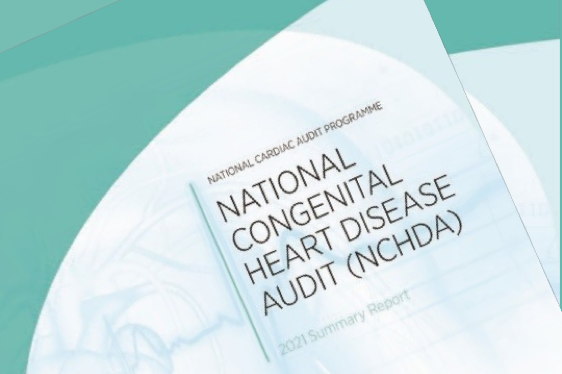 NMPA, PMRT, MBRRACE-UK and NCHDA publish new reports
November 2, 2021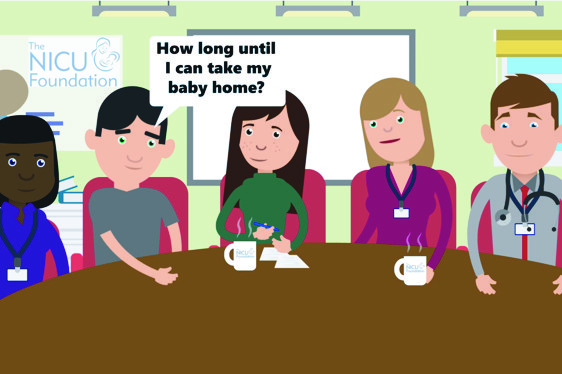 South West charity premieres second nationwide neonatal animation
November 2, 2021
Neonatal charity, the NICU Foundation, has launched its second animation aimed at supporting new parents as they prepare to take their baby home following a stay on a neonatal unit.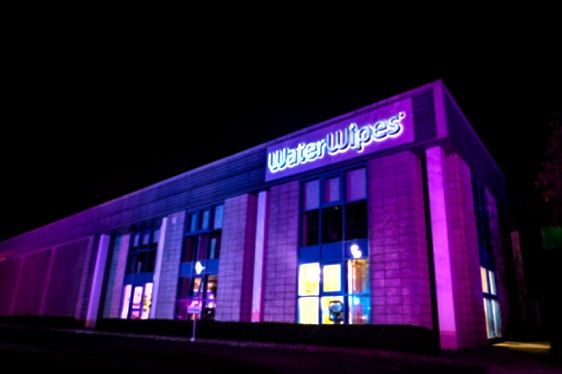 WaterWipes supports World Prematurity Day 2021
November 2, 2021
World Prematurity Day on 17 November marks a day where the world comes together to raise awareness of preterm birth and WaterWipes is intending to connect with vital hospitals, charities, and other organisations across the globe to support families with premature babies.