CMS distributes new Ameda Pearl breast pump
The Ameda Pearl breast pump combines powerful hospital grade performance inside a protective and unique outside shell, designed for easy cleaning between users. It is designed to build milk supply among pump-dependent, late preterm and term mums.
The modern design combines the durability needed for a multi-user hospital environment with the lifestyle features mums expect. Pearl also supports continuity of care, being suitable for both hospital and home use. It is lightweight and whisper quiet when in use, ensuring discreet pumping anywhere. There is also a dimmable nightlight for use at night.
Adaptable for single or double pumping, Ameda Pearl is fully customisable and enables mums to control the suction, for optimal comfort. There are six suction levels in stimulation mode and twelve in expression mode.
Central Medical Supplies Ltd (CMS) is the exclusive UK distributor for the Ameda Pearl breast pump.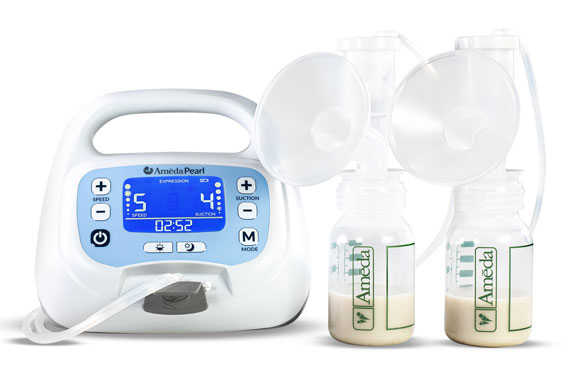 The Ameda Pearl breast pump.
See our Supplier Guide:
Central Medical Supplies Ltd