Flexmort, creator of the CuddleCot, sponsors baby loss charity, Beyond Bea
Flexmort, the company that created the CuddleCot, has collaborated with the baby loss charity Beyond Bea, to help deliver accessible compassionate bereavement training for healthcare students and professionals. The collaboration will further support Flexmort's mission to raise awareness of baby loss and the wider provisions that are available to families, hospitals, trusts and undertakers.
The aim of Beyond Bea Charity is to ensure that all health professionals and students are offered accessible bereavement education and training and to ensure that a high standard of bereavement care becomes the norm so that bereaved families can create ever lasting memories.
Steph Wild, CEO, Beyond Bea and practising midwife says: "The sponsorship from Flexmort will help us to deliver our accredited study days and our online sessions to even more healthcare professionals and students across universities, hospitals and hospices.
"Providing grieving families precious time using the CuddleCot is internationally encouraged by midwives, bereavement practitioners and academics. Time allows the family to form an important bond with their baby and helps them in dealing with their loss."
Kevin Crute, Managing Director at Flexmort explains: "Our sponsorship of Beyond Bea will support the education of students and healthcare professionals, which is vital in enabling them to feel they are equipped to have the conversation and to fully utilise the benefits that a CuddleCot could bring to a family."
For further information visit: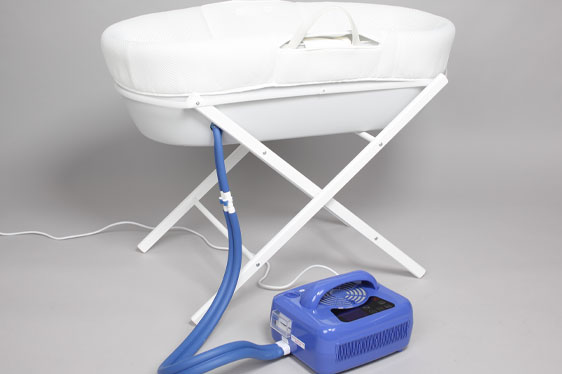 Designed with a unique cooling system, the Flexmort CuddleCot gently cools a baby that has died, allowing families to spend precious moments with their baby.
See our Supplier Guide:
Flexmort