NNAP report highlights key findings and recommendations
The National Neonatal Audit Programme (NNAP) supports professionals, families and commissioners to improve the care provided by neonatal services and reports on outcomes of neonatal care, measures of optimal perinatal care, maternal breastmilk feeding, measures of parental partnership, neonatal nurse staffing, and other important care processes.
The latest NNAP report highlights that, despite the significant impact of COVID-19, neonatal services have achieved high, and improved, rates of perinatal health promoting strategies (for example, antenatal steroid and magnesium sulphate administration, normal temperature on admission and birth of extremely preterm babies in a centre with a neonatal intensive care unit). However, variation persists between neonatal units and networks, demonstrating opportunity for further improvement.
The other key messages that emerged from the NNAP's dataset in 2020 included:
Adverse outcomes (bronchopulmonary dysplasia, necrotising enterocolitis and infection) vary importantly across neonatal units and networks. For example, the proportion of babies with bronchopulmonary dysplasia varies by 11 percentage points between neonatal networks.

Mortality in very preterm babies varies substantially across neonatal networks (from one in 25 babies to one in 12).

Implementation of deferred cord clamping varies greatly between neonatal units and networks – ranging from 7.3% to 60.6% among networks.

There has been no significant change in of the proportion of babies receiving breast milk, however, nationally, rates of breast milk feeding appear to have been maintained despite the COVID-19 pandemic.

Compliance with nurse staffing ratios set out in the service specification for neonatal critical care is improving.
To read the report:
www.rcpch.ac.uk/resources/national-neonatal-audit-programme-annual-report-2020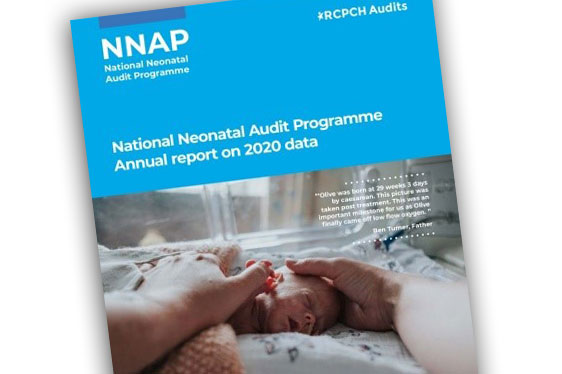 NNAP launches its latest annual report.
See our Supplier Guide:
Royal College of Paediatrics & Child Health