EFCNI provides digital support for preterm parents
Pregnancy and parenthood is an exciting journey and apps have become a popular way to accompany this experience. However, such apps are not usually tailored to meet the needs or experiences of women whose pregnancy is different from the norm (eg those with complications or preterm birth).
The European Foundation for the Care of Newborn Infants (EFCNI) has collaborated with Philips to provide new content and expert feedback on existing features for their Baby+ and Pregnancy+ apps, focusing specifically on the topic of preterm birth. Aimed at pregnant women who expect to give birth prematurely and parents of preterm babies, several new articles focus on subjects such as healthy pregnancy, preventing preterm labour and preparing for preterm delivery. Together with Philips, EFCNI has developed the high-quality content, which answers questions such as:
Can certain habits or lifestyle choices increase the chances for preterm labour?
What influence does nutrition have on the course of pregnancy?
How can I prepare for preterm birth as a high-risk patient?
Can I breastfeed my preterm baby and how do I support the milk flow after a caesarean section?
How does a preterm baby develop?
How should a baby born preterm best be positioned for sleeping?
What are the options for breastfeeding a preterm baby?
Both apps can be downloaded free of charge and the new content is available in up to 19 languages.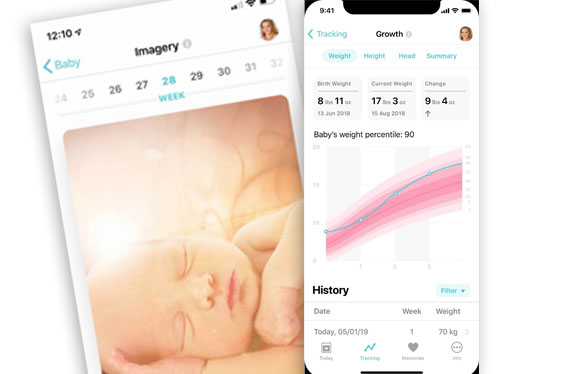 Pregnancy+ and Baby+ tracking apps are packed with content around preterm birth.
See our Supplier Guide:
Philips Healthcare
/
European Foundation for the Care of Newborn Infants (EFCNI)