HSIB investigation highlights consideration of fetal blood loss in neonatal resuscitation
A national investigation by the Healthcare Safety Investigation Branch (HSIB) looking at emergency neonatal blood transfusions at birth following acute blood loss during labour and/or delivery, recommends neonatal resuscitation teams should consider fetal blood loss in the event of neonatal resuscitation that includes chest compressions.
Delays in neonatal blood transfusion emerged as a safety risk from investigations carried out under the maternity investigation programme. If a baby has lost blood before or during birth, efforts to resuscitate them may be less effective because they may not have enough blood to carry the oxygen their body needs. Delays in the administration of a blood transfusion in this scenario can therefore result in brain injury caused by lack of oxygen to the baby's brain.
This investigation explored the issues that influence the timely administration of blood transfusion to newborn babies following acute blood loss during labour and/or delivery. Specifically:
communication between the different medical teams involved in the care of women/pregnant people and their babies during labour and birth
national guidance for medical staff on when to consider the option of a blood transfusion for a newborn baby.
The administration of a blood transfusion as part of resuscitation requires a number of preparatory steps, including collecting the blood and undertaking various checks before using it. Inclusion in resuscitation training of a prompt for clinicians to consider the need for a transfusion, and to prepare for it if appropriate, may help reduce any delay. Involving members of neonatal teams in multidisciplinary training in maternity units is not routine. Standardising their inclusion in such training would promote a shared understanding of relevant clinical information and ways of working.
For further information and to see the report, visit: www.hsib.org.uk/investigations-and-reports/emergency-neonatal-blood-transfusion-at-birth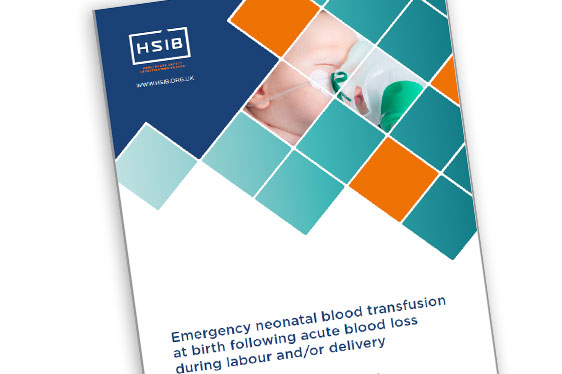 The latest investigation published by HSIB.