Sands launches new training and education microsite for healthcare professionals
Sands' new bereavement care training and education microsite aims to build confidence, knowledge and skills enabling professionals to safely support parents and families through pregnancy loss or the death of their baby.
The stillbirth and neonatal death charity has gathered evidence from parents, health professionals and researchers on how to safely support families when a baby dies and what can be done to save babies lives in the future. With this evidence, Sands has created a package of training and tools to help professionals offer the best possible care and support. Sands training is fully accredited and available across the UK. The training is delivered by specialist facilitators and the resources are regularly updated to reflect emerging research, new guidelines and evolving clinical practice.
Clare Worgan, Head of Training and Education at Sands, says: "It can be difficult to know what to say or do to support someone who has had a miscarriage or if their baby has died, this is where Sands Training and Education can help.
"No level of care can remove someone's pain and grief; however, high quality support can have a positive impact on their wellbeing, in the short-term and for the rest of their lives."
Sands offers training via webinars or workshops to a variety of professionals including the NHS, community support organisations, private companies and public sector organisations.  The new microsite will evolve over time as new materials and learning opportunities are developed.
Find out more: www.sands.org.uk/training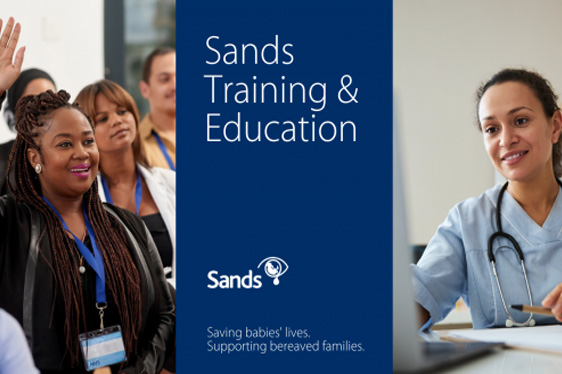 Sands offers a range of training programmes and bereavement care resources to help ensure that every bereaved family receives the best possible care.
See our Supplier Guide:
Sands (Stillbirth & neonatal death charity)