Recognising serious illness in infants remains a key patient safety risk
The latest independent investigation by the Healthcare Safety Investigation Branch (HSIB) entitled Recognition of the Acutely Ill Infant, examines patient safety issues related to the ability of healthcare professionals to recognise when an infant or young child is seriously ill.
Infants and children who have a fever without an apparent cause are of particular concern to healthcare professionals because it is especially difficult to distinguish between simple viral illnesses and life-threatening bacterial infections. It is also very difficult to identify early signs or symptoms that could lead to sudden deterioration in unwell infants and children. Unlike adults, infants and children are able to cope with potentially overwhelming infection for a period of time without showing any signs that they are seriously ill or getting worse.
Recognition of acutely unwell infants and children is complex and quick diagnosis is important as their health can deteriorate rapidly. In addition, opinions on how to reliably identify deterioration in infants and children vary at regional and national levels. This safety issue impacts across the boundaries of many NHS services which see and/or provide advice, guidance and care to infants, children, and their parents.
This investigation used a real event, referred to as 'the reference event', to examine the patient safety issues associated with recognising acute illness in infants and children. The reference event follows the care of Mohammad, a baby who sadly died of a bacterial infection in the bloodstream.
HSIB makes a number of safety recommendations and safety observations as a consequence of the investigation.
Read the report here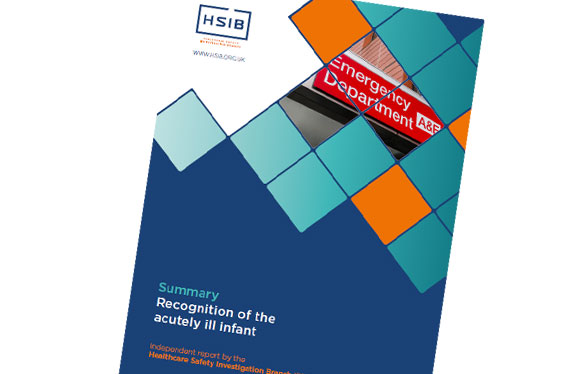 The independent investigation by the HSIB.