Masimo launches Dual SET Pulse Oximetry
The launch of the Masimo SET MOC-9 module and the addition of the Eve critical congenital heart disease (CCHD) Newborn Screening Application for Root is a significant advancement to Masimo SET-guided CCHD screening. Together, this combined solution is said to enhance the automation of newborn screenings using two simultaneous measurements of oxygen saturation (SpO2) at pre- and post-ductal sites. According to Masimo, this Dual SET Oximetry technique streamlines the CCHD screening process and improves clinical workflows.
CCHD affects approximately 2.5 to 3 newborns per 1,000 live births and requires intervention soon after birth to prevent significant morbidity or mortality; later detection in infants also increases the risk of brain damage. Traditionally, newborns were observed for evidence of CCHD by physical assessment and monitoring for common symptoms, but studies have shown that physical assessment of newborns alone can be unreliable and may fail to detect some infants with CCHD before discharge. Adding screening with pulse oximetry can help clinicians identify CCHD before an infant becomes symptomatic.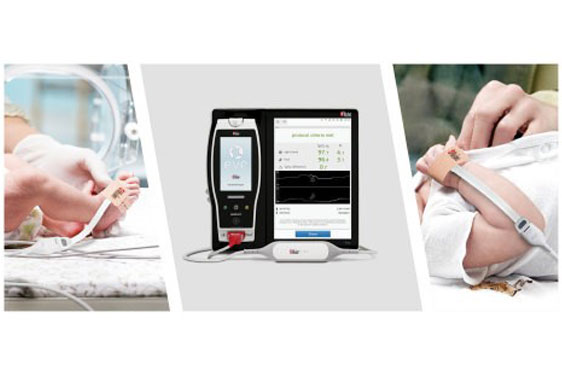 Dual SET Pulse Oximetry by Masimo.
See our Supplier Guide:
Masimo UK Ltd