WaterWipes supports World Prematurity Day 2021
In the UK, WaterWipes has entered into its third-year partnership with BLISS to support NICU families and neonatal healthcare professionals to ensure premature babies receive high-quality care. WaterWipes is working with BLISS in conjunction with Tesco UK to support World Prematurity Month across November.
For each pack of WaterWipes sold during this month, a 50p donation will be made to BLISS to support its work. WaterWipes has also supported BLISS in redesigning its baby milestone cards. These celebrate the achievements and milestones babies meet within the NICU and at home.
The cards will be distributed to parents through neonatal units and are also available free to parents to order from the BLISS website.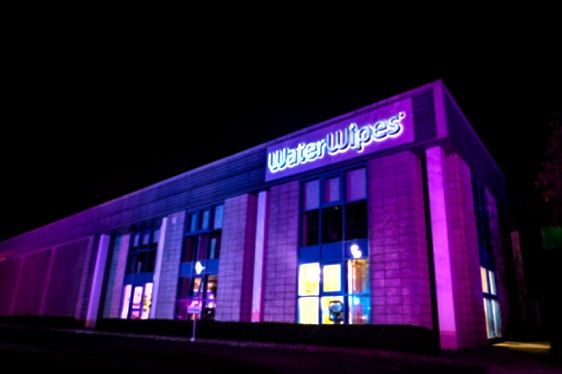 The WaterWipes building in Drogheda, Ireland will be lit purple to mark World Prematurity Day on 17 November.
See our Supplier Guide:
WaterWipes
/
BLISS