Memorial unveiled in honour of stillborn babies
Teresa Steele spearheaded the campaign and Sands, the stillbirth and neonatal death charity, helped fund the granite and marble design. Teresa set up the Devizes branch of Sands in 2015 after losing her daughter Monica at 29 weeks of pregnancy in 2010.
"They didn't get to stay but they still leave a mark on your life," says Teresa. "The statue is of a teardrop and on that teardrop is a baby in hands, with an inscription that reads: even the smallest of feet have the power to leave everlasting footprints upon this world."
It is hoped that the tribute will provide a focal point for bereaved families in Devizes and the surrounding area.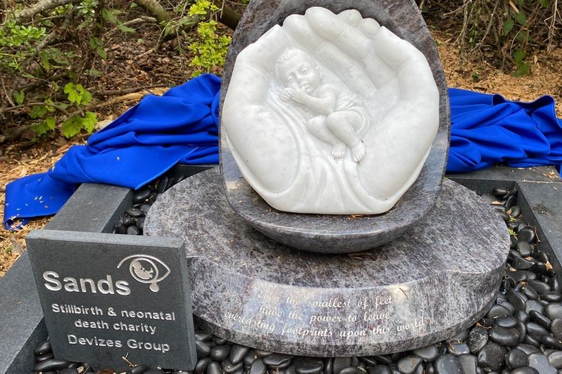 The teardrop statue with 'baby in hands'.
See our Supplier Guide:
Sands (Stillbirth & neonatal death charity)