CMS Supplies BiliCocoon phototherapy systems to neonatal networks
Central Medical Supplies Ltd (CMS), the sole UK distributor for NeoMedLight's innovative BiliCocoon phototherapy system, has supplied 70 systems to the East and West Midlands Neonatal Operational Delivery Networks (ODNs). The BiliCocoon systems will be used to deliver phototherapy to newborn babies with jaundice.
Both the East and West Midlands Neonatal ODNs have received funding from NHS England Improvement to set up community-based phototherapy services.
The BiliCocoon system features a lightweight, portable light box connected to LED light pads that wrap around the infant. Unlike traditional phototherapy treatment, where the infant is separated from its mother for long periods, the BiliCocoon system means there can be physical contact while the baby is undergoing light treatment to reduce the concentration of bilirubin in its blood.
Lynsey Clarke, Acting Lead Nurse at the West Midlands Neonatal ODN, says: "Phototherapy can be very traumatic so being able to carry out the treatment at home rather than a baby having to go back into hospital will be less stressful for everyone involved. The BiliCocoon system is great as it provides all the benefits of phototherapy treatment while giving mum and dad close contact so they can comfort their child. The system also enables nursing staff to have easy access to the baby. We're looking forward to providing a community-based phototherapy service across the Midlands, the benefits of which will be enormous."
For further information visit: www.centralmedical.co.uk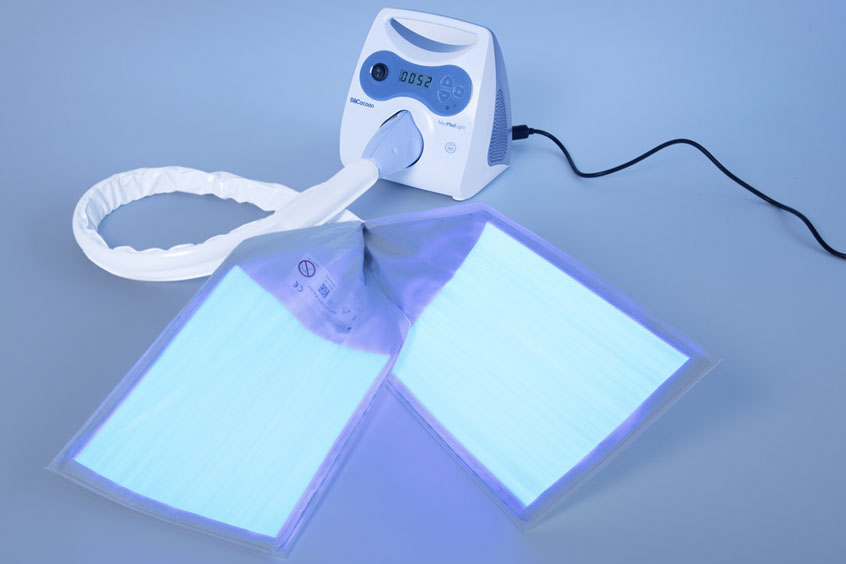 The BiliCocoon phototherapy system.
See our Supplier Guide:
Central Medical Supplies Ltd