Children's air ambulance wins prestigious healthcare award
The Children's Air Ambulance (TCAA) is a national service which offers high-speed transfer of critically ill babies and children – flying them from one hospital to another for specialist care.
Two clinically designed helicopters, one based in the heart of Oxfordshire, provide flying intensive care units and work with 10 NHS paediatric retrieval teams across the UK. If a child is too sick to fly, the Children's Air Ambulance can fly a specialist team directly to them.
The Oxfordshire Health and Social Care Awards was set up to recognise the talent and dedication of those heroes who work in the industry, particularly during this incredibly testing year. The aim of the awards was to champion those teams and individuals that have gone above and beyond the call of duty to care for people during the COVID pandemic.
Despite the impact the pandemic had both financially and operationally, the lifesaving charity has continued to operate vital transfer missions – achieving its 500th patient transfer – and even made medical pioneering strides forward by enabling the functionality of ECMO (extracorporeal membrane oxygenation) and nitric oxide onboard its aircraft.
The national charity was recognised for its outstanding work by the Oxford Mail and Oxford Times at their virtual awards ceremony, where it scooped the award for the Adolescent and Child Health Care Team and placed as a finalist for the Healthcare Team award.
TCAA Manager, Alfie Daly, comments: "It is extremely rewarding for all those involved with The Children's Air Ambulance to be recognised and commended following everyone's hard work given the challenging year we've all faced. Despite a significant loss in charitable income, the charity's team have worked tirelessly so that we could continue to provide and develop our lifesaving national transfer service."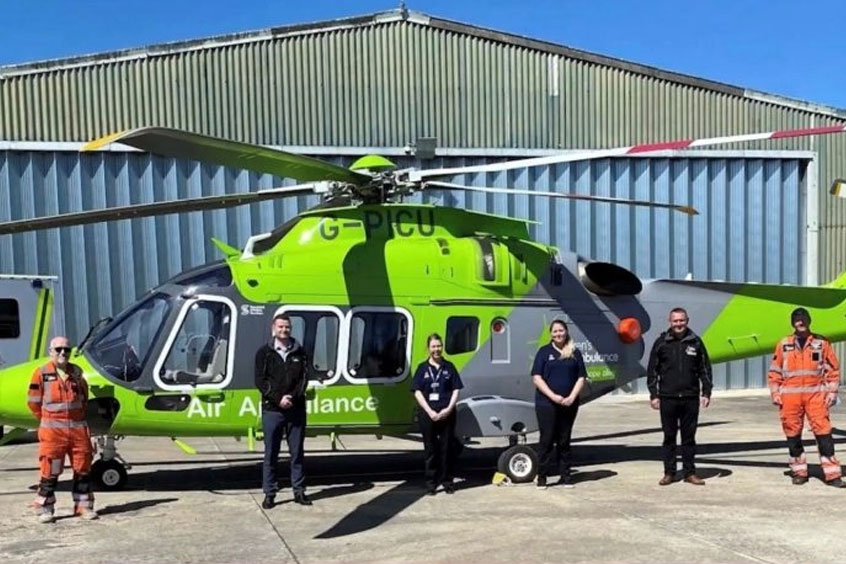 The hard work of the TCAA team has been recognised.