Senior neonatal sister awarded the 2020 Pure Foundation Fund for providing exceptional care
WaterWipes is proud to announce that senior neonatal sister, Kezia Alex, from Homerton University Hospital, has been awarded its first ever bursary scheme, the Pure Foundation Fund, for providing exceptional care during the COVID-19 crisis.
Kezia was nominated for the fund by new mum, Rebecca Moodie, for her outstanding care and compassion when looking after Rebecca's son Dylan when he was born prematurely at 24 weeks' gestation. Kezia was selected as the winner by a panel of WaterWipes representatives, Caroline Lee-Davey, Chief Executive at Bliss, and expert midwife, Marie-Louise Hurworth. The judging panel were incredibly moved by Rebecca's nomination and impressed by Kezia's compassion, solutions-focused attitude, and her outstanding commitment to improving care for new parents and babies. She has been awarded £2,500 to continue to advance neonatal care at Homerton University Hospital.
WaterWipes developed the Pure Foundation Fund to put faces and names to the hands that touch the lives of expectant and new parents. New and expectant parents and other healthcare professionals were encouraged to nominate a healthcare professional who provided exceptional support, compassion and care for parents and babies, or contributed to advancing maternity or neonatal care.
The WaterWipes Pure Foundation Fund will return later this year. For more information and dates for 2021 entries visit www.waterwipes.com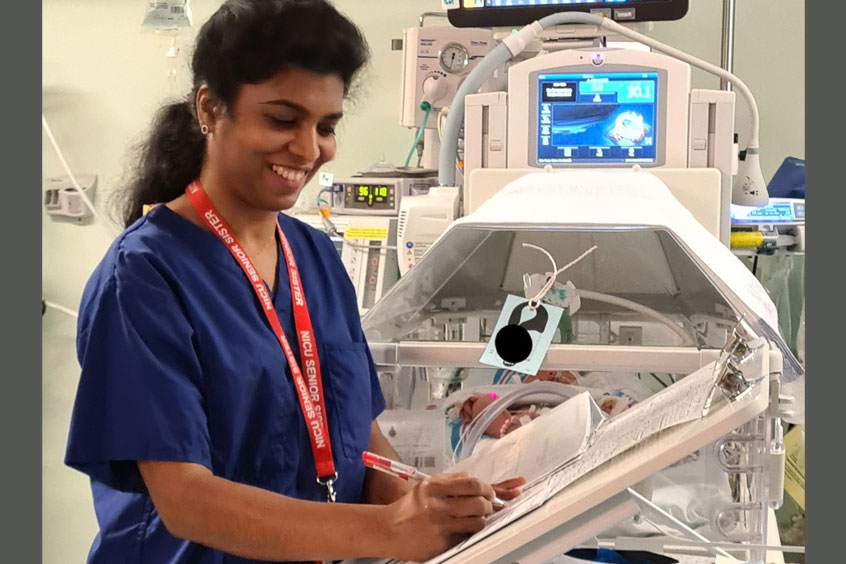 Senior neonatal sister Kezia Alex.
See our Supplier Guide:
Homerton University Hospital
/
WaterWipes