Embrace neonatal transport restraint now available from CMS
Transporting babies is always a challenge. In addition to a supply of heat and intensive care options, transportation needs to be carried out safely, gently and quickly. The Embrace transport safety system protects a baby in the event of heavy braking, cornering or impact situations.
Embrace consists of a mouldable vacuum mattress and a soft, disposable flow cover with a safety net. The side quick-lock closures guarantee pressure distribution over the entire restraint system, as well as quick access to the patient. The system can be individually adapted to each infant so potential problem areas, such as the head and extremities, can be optimally secured. Developed to accommodate children up to 3,900g, Embrace can be integrated into any transport incubator, following prior adaptation by the manufacturer.
European Standard BS EN 13976-2:2018 (Rescue systems - Transportation of incubators - Part 2: System requirements) specifies the requirements for a transport incubator system needed for the care and treatment of infants, when used in emergency or planned transport. It specifies the particular requirements needed to ensure the proper function of equipment during transportation and to provide safe transportation for infants and operators. A restraint system is prescribed for the transport incubator. The restraint needs to restrict the infant's freedom of movement so that no injuries occur in the event of a collision with the hood or rigid part of the incubator, taking into account the prescribed load. It also needs to be designed so immediate access to the infant is possible in an emergency. The Embrace system solves these challenges in a simple and effective way.
Find out more at: www.centralmedical.co.uk/neonatal_maternity_products/product/Embrace/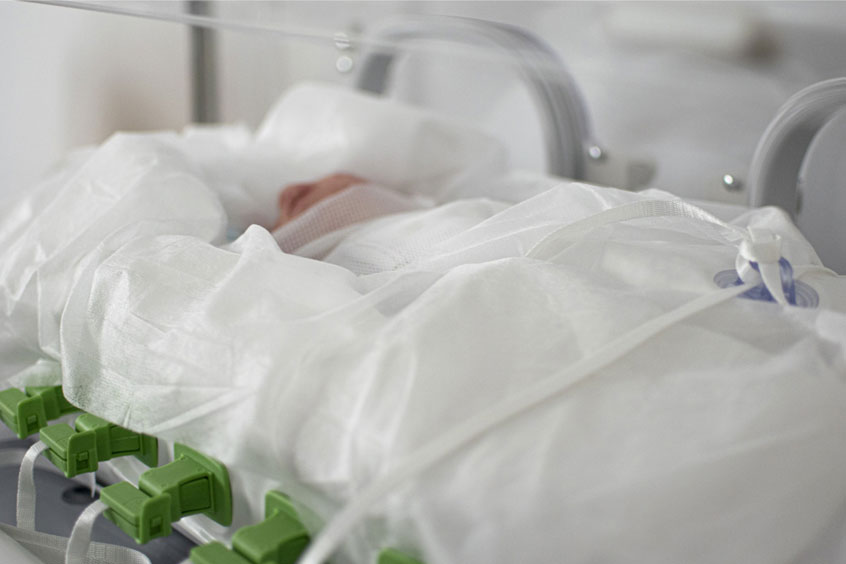 The Embrace neonatal transport restraint.
See our Supplier Guide:
Central Medical Supplies Ltd