Each Baby Counts publishes final report
Each Baby Counts is a national quality improvement programme led by the Royal College of Obstetricians and Gynaecologists (RCOG) to reduce the number of babies who die or are left severely disabled as a result of incidents occurring during term labour.
The Each Baby Counts programme launched in 2014 with a clear ambition to reduce stillbirths, neonatal deaths and brain injuries as a result of incidents occurring during term labour. Now it has published its last progress report as the work will become the responsibility of the Healthcare Safety Investigation Branch in England; in Scotland, Wales and Northern Ireland other existing reporting systems will be used (eg adverse event reporting, PMRT and MBRRACE-UK).
The report includes overall findings for 2018 – a quantitative summary of the number of eligible babies, the quality of local reviews and the proportion of babies for whom Each Baby Counts reviewers felt that different care might have made a difference to the clinical outcome. It also looks at the learning and legacy of Each Baby Counts with qualitative research interviews.
To read the report visit: www.rcog.org.uk/en/guidelines-research-services/audit-quality-improvement/each-baby-counts/reports-updates/2020-report/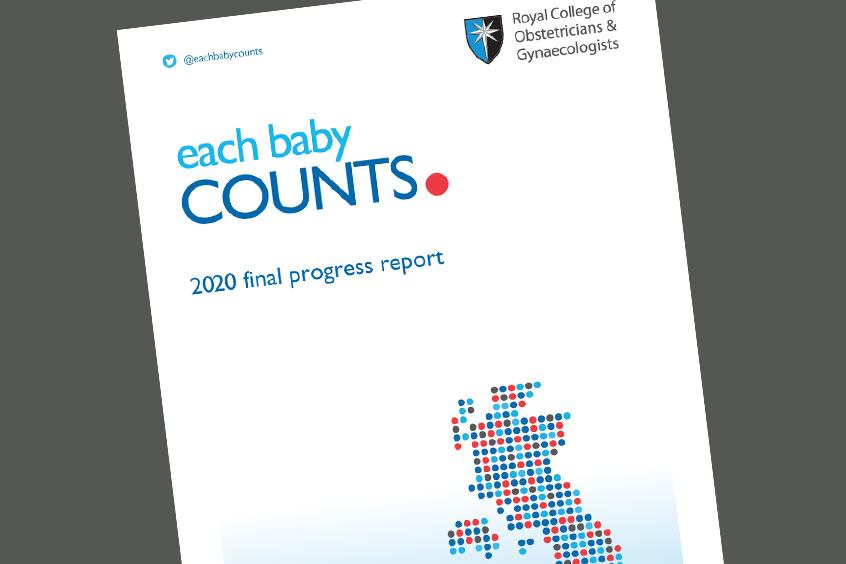 The 2020 final progress report.