BiliCare is now available via NHS Supply Chain
Charter Kontron is pleased to announce that the BiliCare Jaundice Meter is available via the NHS Supply Chain. Charter Kontron and QED Scientific partnered together to meet increasing demand for BiliCare and ensure customers can purchase it via the NHS online catalogue.
According to the manufacturers, the BiliCare system accurately and conveniently measures and monitors bilirubin levels to assess the risk of neonatal hyperbilirubinaemia.
BiliCare uses a patented technology based on spectroscopy - measuring substances using light at varying wavelengths. Unlike xenon lamps that deteriorate over time and require a calibration service every few years, the Bilicare system uses LED, which does not deteriorate over time. The LED advantage means there is no shift in power or in wavelength and no need for a routine service/calibration, although an optional calibration check allows the user to confirm calibration when desired and this process is quick, simple and provides immediate results.
The accuracy of the BiliCare System has been validated in clinical studies.
For further information contact sales@charter-kontron.co.uk or visit the NHS Supply Chain.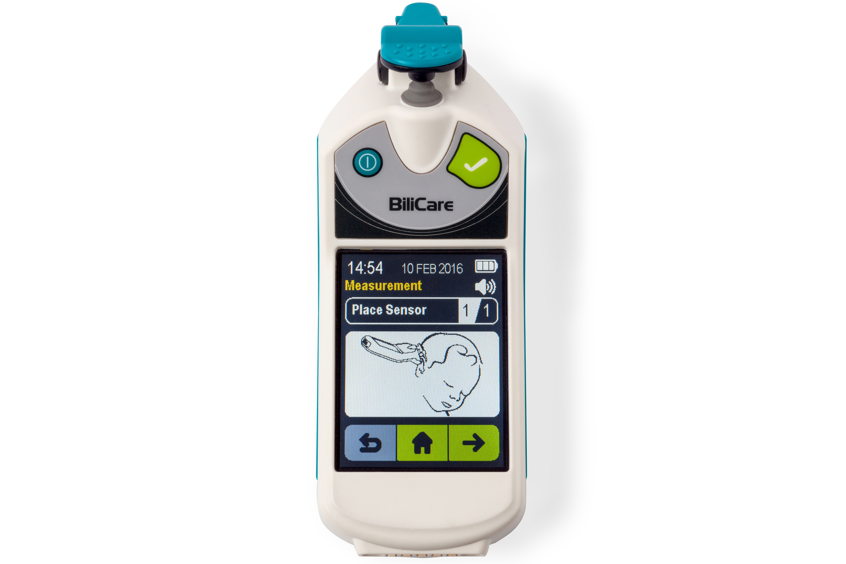 The Bilicare transcutaneous jaundice meter.
See our Supplier Guide:
Charter Kontron Ltd