Bliss research shows parents of full-term babies need better support
Neonatal care is not only for babies born premature – more than 60% of babies admitted to neonatal care are born at full term (37 weeks' gestation or more). Bliss' latest research shows that parents of full-term babies often feel that their experience on the neonatal unit differs to that of families with premature babies. Many feel out of place, or that they don't 'belong' on the unit. Surrounded by much smaller, more vulnerable-looking babies, and with much of the support and information available focusing on prematurity, the findings illustrated these parents often felt invisible and under-represented.
Caroline Lee-Davey, Bliss Chief Executive says: "Bliss' survey findings highlight how important it is to amplify the voices of full-term families in neonatal care. We are committed to giving all babies in neonatal care the best chance of survival and quality of life, no matter the reason for their stay or how long they are there. We know we have more to do to ensure all full-term parents feel supported and seen on the neonatal unit, and can play an active role in the care of their baby."
That is why Bliss has launched Hidden Neonatal Journeys, its new campaign to raise awareness of the challenges faced by the parents of full term but sick babies.
To find out more about the campaign visit bliss.org.uk/hiddenneonataljourneys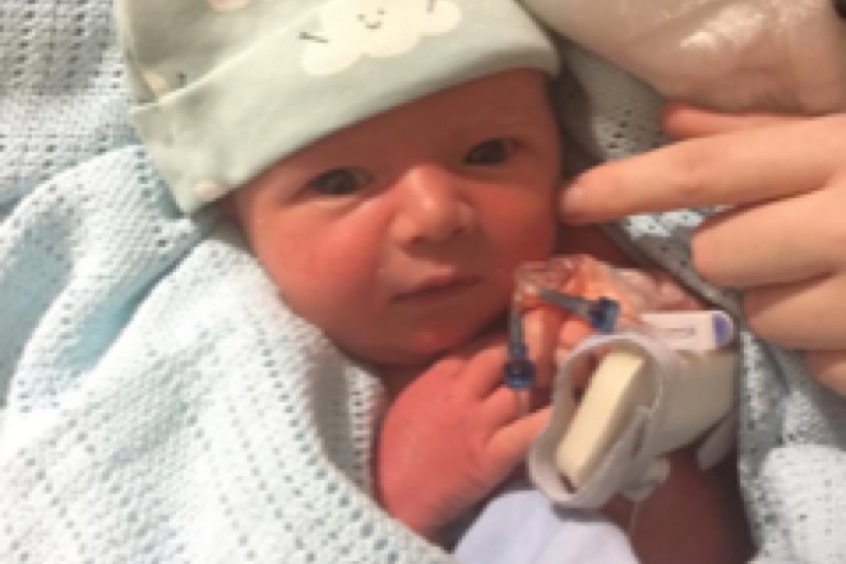 Baby George, a Bliss case study.
See our Supplier Guide:
BLISS