NapNap sleep mat makes its mark in the UK
The NapNap mat is a smart sleeping aid for babies that is said to recreate the safe atmosphere of being within the mother's womb.
Using gentle vibration and white noise to help settle babies from day one, the specific six-mode vibration technology used – known as stochastic resonance – has been shown to help reduce sleep apnoea among preterm babies. Furthermore, the adaptable vibrations help to soothe and calm fussy babies and can help with colic and trapped wind as the baby grows.
Commenting on the product, Managing Director of NapNap UK, Sarah Cooper, says: "Working on NapNap has been such a personal project for me as I know all too well the difficulties of having a newborn in a NICU. It was this experience that made me realise how helpful NapNap could be. I was determined to launch it in the UK, with my ultimate goal to have it available in NICUs too."
Find out more at: www.napnapuk.co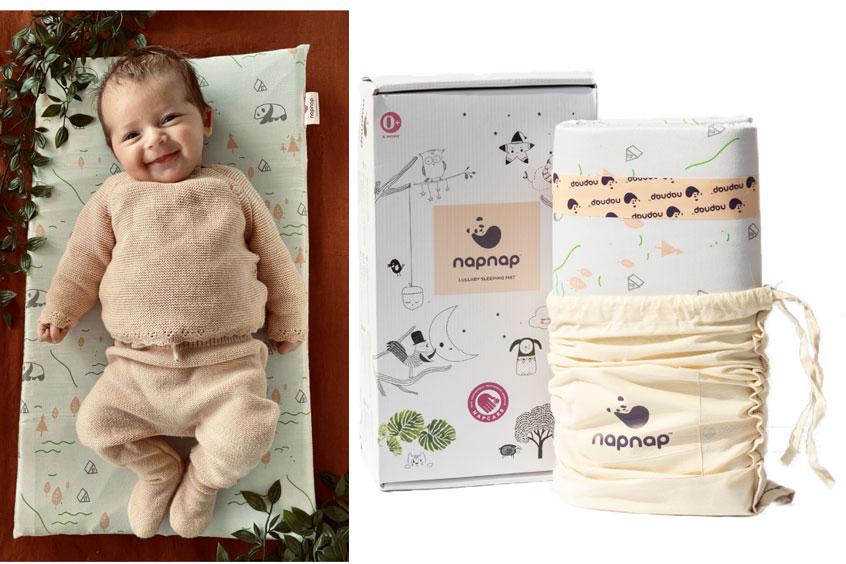 NapNap mats are portable vibrating sleep mats for babies from newborn up to two years.
See our Supplier Guide:
NapNap UK