WaterWipes reduce incidence and shorten duration of nappy rash
The Baby Skin Integrity Comparison Survey (BaSICS) conducted by the University of Salford, Manchester, and published in Pediatrics & Neonatology1 reveals how different formulations of baby wipes can impact the skin integrity of newborn infants. The clinical study of 698 mothers, showed babies cleansed with WaterWipes (brand three in the study and containing the fewest ingredients) are less likely to get moderate to severe nappy rash, and if they do, it lasts fewer days compared to other leading brands.
The midwifery-led study compares the incidence and duration of nappy rash on infants with different leading brands of baby wipes. The mothers who completed the study were divided into three groups. Each group was allocated at random a different brand of baby wipe marketed specifically as being mild and gentle enough for newborn skin. All mothers received the same brand of disposable nappies and researchers involved in the analysis of the data were blind to the baby wipe brand. The mothers' observations were recorded, via an app on their smartphone, enabling them to report nappy rash daily using reference diagrams for a five-point scale. Skin integrity was graded from one (no rash) to five (severe rash) and moderate to severe nappy rash was identified as three or above.
"The BaSICS study is the first research indicating that a baby wipe product may be a determinant of infant skin integrity in the first eight-weeks of life," says Professor Penny Cook, Professor in Public Health from the University of Salford. "These findings indicate that the baby wipe with the fewest ingredients has the lowest incidence and shortest duration of moderate nappy rash."
Jill Sommerville, Director of Global Medical at WaterWipes says: "The BaSICS study is an important milestone in infant skin health and WaterWipes hopes that the findings will inspire confidence and reassurance among healthcare professionals and parents, knowing that they are using a brand which is specifically developed to be pure and gentle for babies' delicate newborn skin."
The full article can be found here.
1. Price AD, et al. The BaSICS Study: a prospective experimental study using maternal observation to report the effect of baby wipes on the incidence of irritant diaper dermatitis from birth to eight weeks of age. Pediatrics & Neonatology 2020;doi.org/10.1016/j.pedneo.2020.10.003.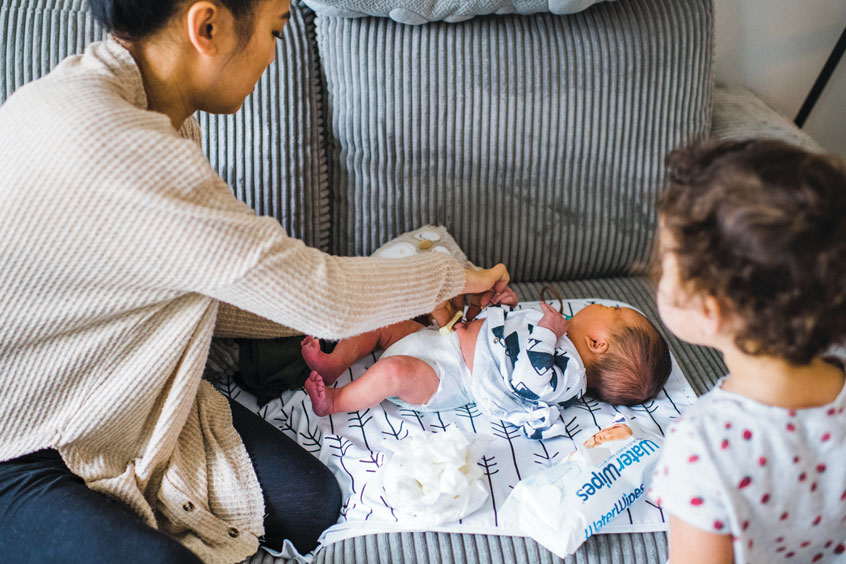 Babies cleansed with WaterWipes have a lower incidence and a shorter duration of nappy rash.
See our Supplier Guide:
WaterWipes