MBRRACE-UK publishes guidance on signs of life after extremely preterm births
MBRRACE-UK has published national clinical guidance for the determination of signs of life following spontaneous births before 24+0 weeks of gestation where, following discussion with parents, active survival-focused care is not appropriate.
In the UK there is wide variation as to whether signs of life are reported in babies born before 24 weeks' gestation and consequently inconsistencies as to whether these deaths are reported as a miscarriage or registered as a live birth and subsequent neonatal death. The certification and notification procedures required in the UK differ for a live birth ending in a neonatal death compared to a birth where signs of life are not present. Variation in practice has implications for the accuracy of recording of national pregnancy, birth and neonatal death data and can lead to confusion and distress for parents at this very difficult time.
The purpose of the MBRRACE-UK guidance is to support healthcare professionals in the assessment and documentation of signs of life in extremely preterm births. Specifically, it is designed to help determine whether a newborn baby is showing signs of life. Babies who survive birth may show signs of life such as a clearly visible heartbeat, breathing or sustained gasps, or definite movement of their limbs. The length of time a baby shows these signs is hard to predict and may only be for a few minutes but can occasionally be up to a few hours. However, not all movements in babies born this early are signs of life. Some babies who have died shortly before they are born may show brief reflex movements (eg flickering movements of their chest wall).
Helping healthcare professionals with the assessment of signs of life will help to ensure families are cared for in a consistent way and increase the consistency of the registration of births and deaths.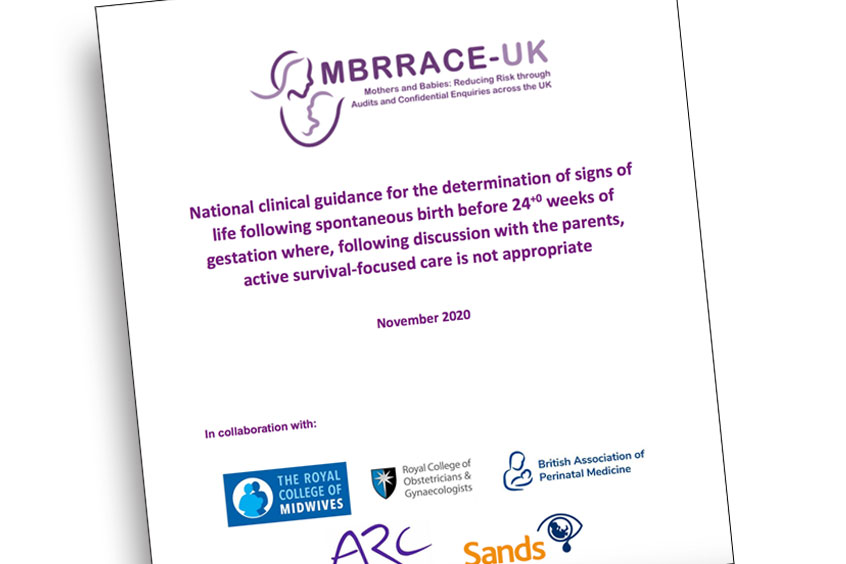 The guidance can be downloaded at https://timms.le.ac.uk/signs-of-life