BPSU publishes 2019-20 annual report
The latest British Paediatric Surveillance Unit is now available to download. The annual report reviews the surveillance undertaken for the previous year and provides information on upcoming studies.
The 2019-20 report explains how the orange eCard surveillance system works, gives the scientific coordinator's yearly review of activities and includes updates on current BPSU studies including accidental poisoning, fetal alcohol syndrome, neonatal herpes simplex disease, congenital rubella, food protein induced enterocolitis syndrome, ichthyosis in neonates, life-threatening bronchopulmonary dysplasia, neonatal complications of COVID-19, and progressive intellectual and neurological deterioration in children.
Launched in 1986, the BPSU facilitates research into rare childhood conditions and disorders for the advancement of knowledge and to effect practical improvement in prevention, treatment and service planning
To read the report visit:
www.rcpch.ac.uk/sites/default/files/2020-11/ar1920_final_0.pdf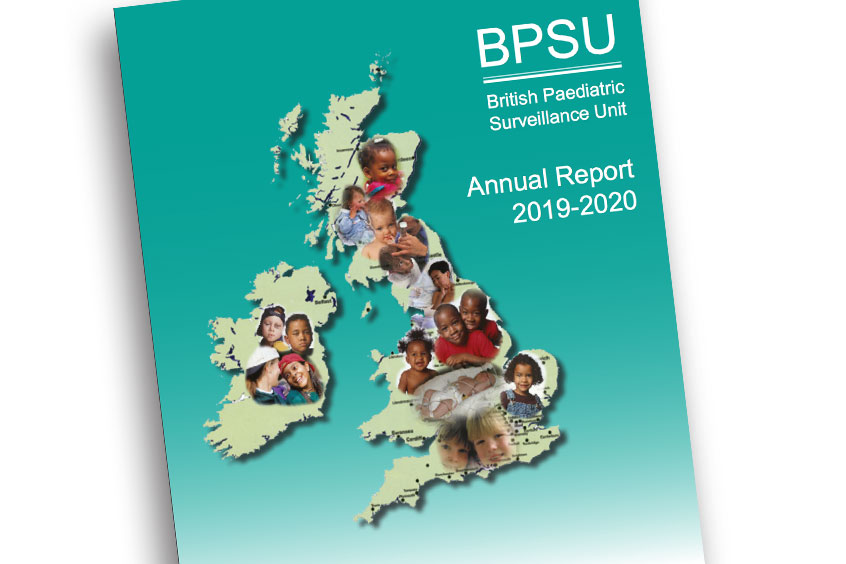 Download the BPSU report to read the scientific coordinator's yearly review of activities.
See our Supplier Guide:
British Paediatric Surveillance Unit