Depression and anxiety in families falls following intervention from Twins Trust experts
Hundreds of parents with twins, triplets or more have significantly improved their wellbeing and mental health when faced with challenging family circumstances, thanks to a unique support service run by Twins Trust, in partnership with Norland College.
An evaluation of the Family Crisis Support Service shows how successful it has been in allowing families to address their challenges. During the peak of the COVID-19 pandemic, there was a 159% increase in use of the service, which was adapted to help families virtually – either through video calls or over the phone.
Following intervention from the Family Crisis Support team, families report an improvement in daily activities such as sleep, routine, getting out and about, and feeding. The evaluation showed that stress levels improved significantly.
Helen Regan from Twins Trust says: "We knew we were helping families thanks to anecdotal evidence, but this evaluation report has shown the statistically significant levels of how our interventions are helping.
"In using the Hospital Anxiety and Depression Scale (HADS), which quantifies levels of anxiety and depression, we moved parents on the scale from feeling severely depressed to moderate and from moderately anxious to normal. This can alert us to specific early intervention focus of support, resources and signposting to other agencies."
Families of twins, triplets or more often face greater challenges than singleton families. Multiple pregnancies and birth are medically complex and can be of greater risk to child and parent health; twins and triplets are often born preterm. After birth social isolation, emotional anxiety, sleep deprivation and worries about finances can be a common occurrence. The recent evaluation evidences a service that successfully offers practical support to parents of multiples in crisis.
The full evaluation can be seen at www.twinstrust.org/health-reports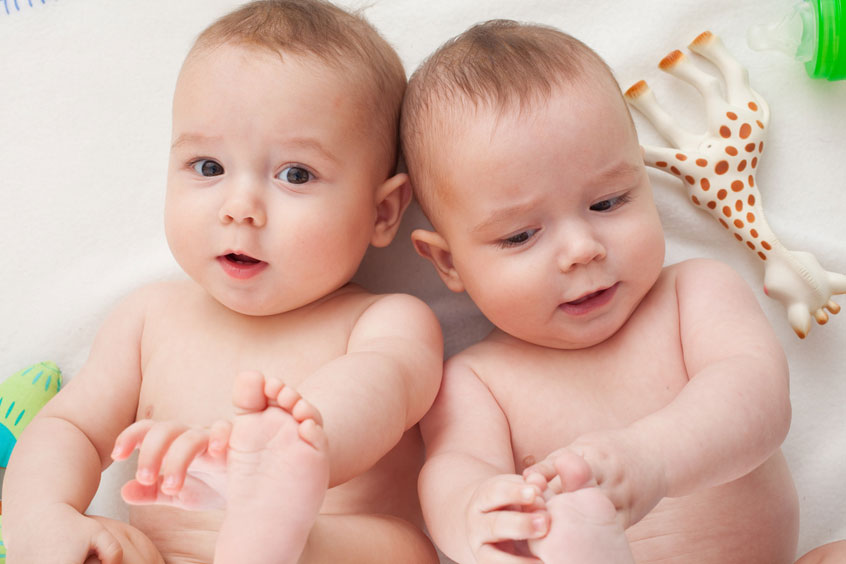 Families of twins, triplets or more often face greater challenges than singleton families.