Paraid's versatile trolley helps save babies lives
Paraid (a division of Evac+Chair International) has designed a unique trolley to enable the road carriage and loading of a customised incubator system, used for the air transport of newborn babies who require emergency care in Ireland and abroad.
Three years in development, the Elevating Transporter+ (ET+), was required to meet an exact set of criteria to enable it to operate in varying and demanding environments. It will ultimately help to save lives for the national neonatal transport service based in Dublin.
With no consistent approach to neonatal patient transport around the world, ET+ has been specifically designed for the Irish market.
The majority of neonatal transports in Ireland are conducted using road transport trolleys in dedicated ambulances. However, some areas are up to four hours' drive from the nearest tertiary neonatal hospital, so air transport is a vital part of providing access to specialist urgent care. The ET+ will be used for critical care newborn babies only, equating to about 50-60 air transports a year, of which about 10 will travel overseas (mostly to the UK).
The National Neo-Natal Transport Programme (NNTP) was searching for a versatile bespoke design for a single trolley that could be used in a variety of scenarios. Ann Bowden, NNTP Co-ordinator, based at the Rotunda Hospital in Dublin, says: "Paraid has done an amazing job in solving the problem of delivering a trolley that would meet all our needs. The design team put an exceptional amount of work into coming up with the right solution. Everyone is so impressed with what they have done."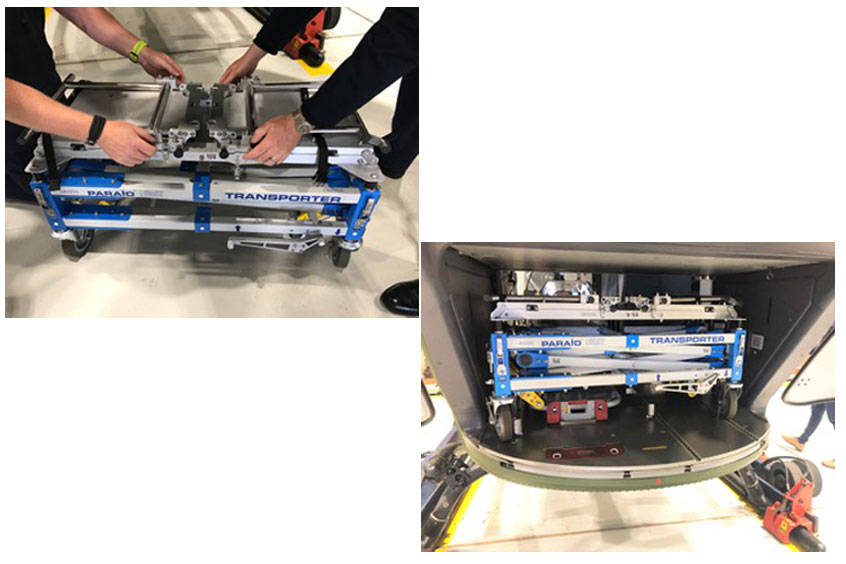 The ET+ will be used for critical care newborn babies only.
See our Supplier Guide:
ParAid