HSIB publishes group B streptococcus impact report
The Healthcare Safety Investigation Branch (HSIB) has published a report into the impact of group B streptococcus (GBS) as part of a series of maternity investigations across the country.
The report said that some women were not receiving information on GBS during pregnancy, with women saying they received information but it was insufficient. It was also highlighted that some women in early labour whose newborn babies were at risk of contracting GBS were encouraged to stay at home for as long as possible. The report also said that positive GBS test results were not communicated to the woman or noted clearly on her record.
Approximately 20% of women worldwide carry GBS in the vagina and for these women there is a risk during pregnancy and childbirth of uterine infection and transmission of GBS to the baby. This may result in early onset GBS infection in the baby or stillbirth but giving antibiotics to the mother during labour reduces the incidence of GBS infection passing on to the baby. GBS is the most common cause of severe infection in babies within the first week of life, with a further 40% of GBS infections developing in babies aged 7-90 days.
Cases of mothers carrying GBS or GBS infection in newborn babies were found in 13% of the first 296 completed HSIB maternity investigations (excluding those for maternal deaths). In the conclusion report, HSIB recommended that trusts should consider the report's findings and make changes to local systems to ensure women and babies receive care in line with national guidelines.
Chief Executive of Group B Strep Support (GBSS), Jane Plumb, says: "Some tragedies may have been prevented if, for example, all expectant women were routinely provided with the information leaflet co-written by the Royal College of Obstetricians and Gynaecologists and GBSS and if our 'GBS alert' stickers were routinely used on the hand-held notes for all women known to be at higher risk of their newborn baby developing GBS infection."
The HBIS report can be found at:
www.hsib.org.uk/documents/229/hsib-national-learning-report-group-b-strep.pdf.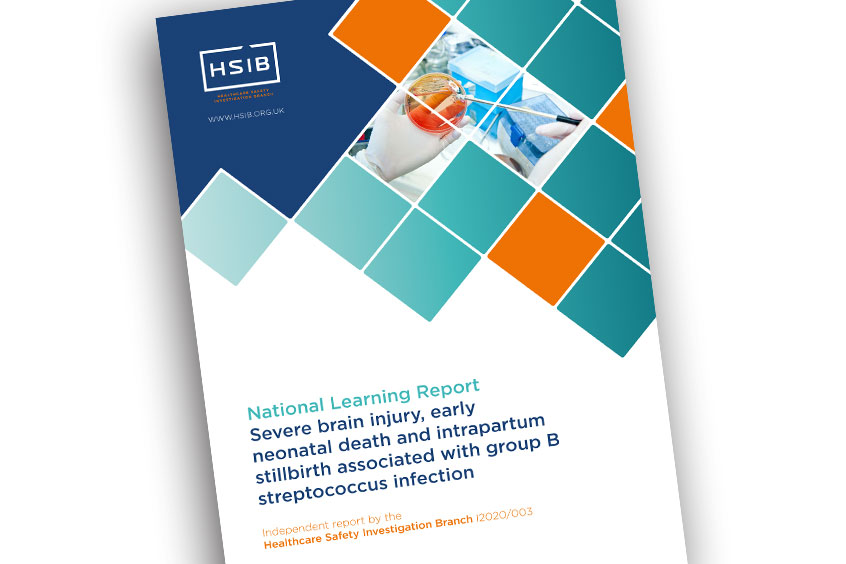 The HBIS report recommends changes to local systems.
See our Supplier Guide:
Group B Strep Support