Medela launches reusable PersonalFit PLUS breast pump set
Medela has unveiled the PersonalFit PLUS, a reusable hospital pump set designed for the hospital grade Symphony breast pump. The research-based development has been shown to deliver more milk and more comfort when compared to standard pump sets. Key findings from clinical studies indicate that the PersonalFit PLUS:
helps mums to express 11% more milk after 15 minutes of pumping
offers more comfort with mothers describing pumping as feeling more natural
has a unique oval shape, which makes it more comfortable for different breast shapes and minimises breast tissue compression.
The breast pump set can be sterilised in an autoclave and is described as offering quicker, easier and more streamlined reprocessing. It comes in a range of sizes to help optimise nipple fit. In addition it has integrated overflow protection to prevent milk entering the tubing or motor during use, allowing for more comfortable sitting positions while expressing.
The PersonalFit PLUS is available for all hospitals and the Symphony breast pump now comes with the PersonalFit PLUS reusable rental pump set.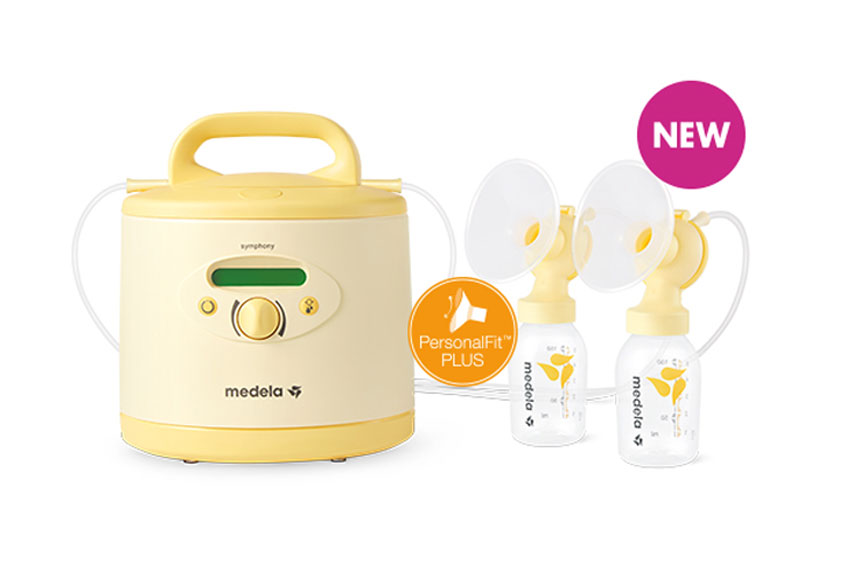 The PersonalFit PLUS reusable hospital pump.
See our Supplier Guide:
Medela AG