Vapotherm receives CE mark for oxygen assist module
Vapotherm has received the CE mark for its oxygen assist module (OAM) in the EU. The OAM integrates with Vapotherm's Precision Flow system and helps clinicians keep their patients within the target oxygen saturation range more effectively than with manual control alone.
Clinicians focus significant effort on maintaining blood oxygen saturation within prescribed ranges in order to address potential consequences. For example, more than 180,000 premature babies worldwide develop some degree of retinopathy of prematurity putting them at risk for visual impairment, including blindness, due to too much oxygen exposure.
The effectiveness of the Vapotherm OAM algorithm was validated in a 2018 study showing that trained staff using manual controls alone were able to maintain premature infants' oxygen saturation in the physician-prescribed target range 49% of the time. When using the Vapotherm device, the staff were able to maintain the target oxygen saturation range 80% of the time, while at the same time requiring fewer adjustments to the equipment.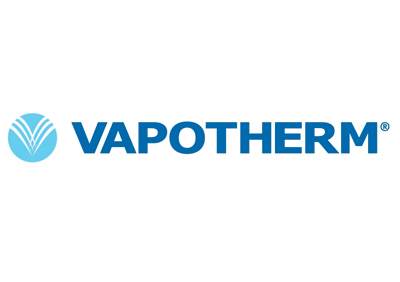 See our Supplier Guide:
Vapotherm UK