BAPM Awards renamed after Gopi Menon and now open for entries
From 2020 the BAPM Awards will be known as the BAPM Gopi Menon Awards in memory of BAPM's former President.
Gopi was a strong believer in quality improvement and celebrating the achievements of the whole perinatal team. He was integral to the development of these awards before his untimely death in 2019.
They celebrate excellence and those making a difference in perinatal care, particularly smaller scale or individually led projects, or examples of local and regional excellence. The application deadline is 19 April and the categories for 2020 are:
Improving quality in perinatal care
Supporting the perinatal team
Excellence in research or innovation
Making a difference for families
Outstanding contribution to BAPM by a trainee
Outstanding contribution to BAPM by a nurse, ANNP or midwife
Entries for the 2020 awards are now open and winners will be announced at the awards ceremony on 9 June as part of the Perinatal Medicine 2020 conference.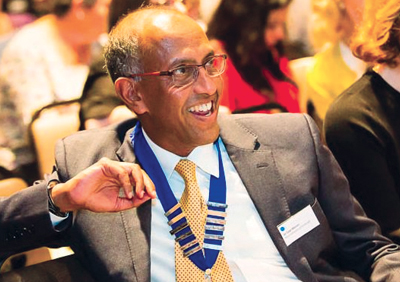 See our Supplier Guide:
British Association of Perinatal Medicine