CMS introduces Wing Sling and Calming Cuddle Blanket
Two products produced by Small Beginnings are now available from Central Medical Supplies Ltd (CMS), the exclusive distributor of Small Beginnings products in the UK.
Wing Sling is an arm immobiliser that can help support the arm of a newborn with a broken clavicle that occurred during a difficult birth. It features soft padded brushed nylon and foam for the back of a baby's neck and flexible stretch netting to create a sling.
The Calming Cuddle Blanket is a weighted blanket for infants between 34 and 40 weeks. The latex-free blanket provides enough pressure for sensory input to support physiological stability, while the four sections keep too much weight from being placed on the baby. It is machine washable and can be reused on different patients.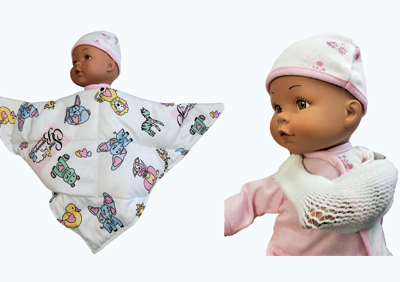 See our Supplier Guide:
Central Medical Supplies Ltd