Ameda Penguin nutritional warmer available from Central Medical Supplies
Ameda has launched the Penguin nutritional warmer, which is available in the UK exclusively from Central Medical Supplies.
Leveraging the thermal transfer properties of water, the Penguin is designed to offer safer, faster and more consistent warming. Temperature feedback technology ensures the safe and consistent warming of each feed; with every feed delivered between 36°C-37°C, within the ideal human physiological temperature range.
The Therma-Liner, a patented 'bag-in-bag' design, keeps feeds safe from potential contamination from water, as the feed is protected in a waterless pouch. Unique gentle vibrating technology evenly mixes feeds during the entire warming cycle, eliminating the need to shake or roll the breast milk, which can lead to separation of fats and lipids; potentially degrading its nutritional quality.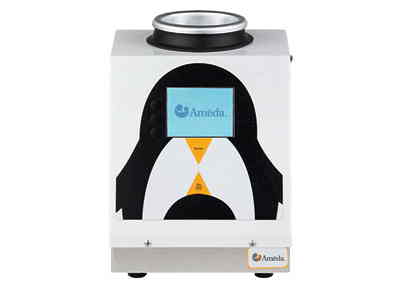 See our Supplier Guide:
Central Medical Supplies Ltd
/
Ameda, Inc.