Tamba backs programme that helps reduce the number of premature babies who develop cerebral palsy
Tamba has announced that it is backing PReCePT, a nationwide initiative helping to reduce the number of premature babies who develop cerebral palsy.
Every year more than 8,500 women in the UK give birth very early due to complications with their pregnancy. If women go into labour at less than 30 weeks there is an increased risk that their baby could develop cerebral palsy.
PReCePT (Prevention of Cerebral Palsy in PreTerm Labour) works with midwives, obstetricians and neonatologists in every maternity unit in England to ensure mothers going into preterm labour before 30 weeks are offered a dose of magnesium sulphate to help protect their unborn baby.
Magnesium sulphate reduces the risk of cerebral palsy by 30%, and a single dose costs from just £1.
The programme was originally developed by the West of England Academic Health Science Network (AHSN) in collaboration with University Hospitals Bristol NHS Foundation Trust, and involved both patients and staff. It is now funded by NHS England to be delivered across England by AHSN.
PReCePT has been shortlisted for a Health Service Journal Patient Safety Award in the Maternity and Midwifery Services Initiative of the Year category. Winners will be announced in July.
In addition to Tamba, the programme is endorsed by Bliss, Tommy's and BAPM.
Find out more about PReCePT here.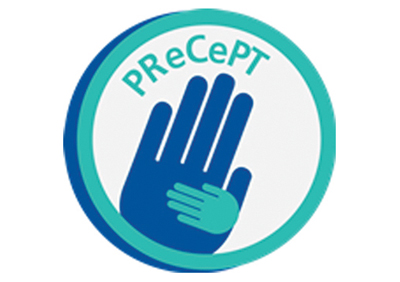 See our Supplier Guide:
Twins Trust
/
Twins and Multiple Births Assoc. (TAMBA)
/
BLISS
/
Tommy's, the baby charity
/
British Association of Perinatal Medicine