Ameda Breast Pumps Available From Central Medical Supplies
*FEATURED PRODUCT ADVERTORIAL*
Central Medical Supplies Ltd (CMS), a specialist supplier of developmental care products, is the exclusive UK distributor of Ameda breast pumps. Ameda has set the standard for breast pump quality and performance for over 75 years and was the original inventor of the technology still used in hospital breast pumps today.
The top of the range Ameda Platinum breast pump is the most effective breast pump for establishing and maintaining increased milk production for preterm and full term infants. Its trade marked features - Purity, Comfort, Innovation, Ease and Rhythm - ensure maximum milk production and protect the baby and the breast milk from bacteria and viruses while pumping. The milk production of the Ameda Platinum breast pump has been clinically proven to be equal to a mum's natural milk production.
On the back of the success of the Ameda Platinum hospital breast pump, Ameda has recently launched a new pump, featuring the same technology, for mum's to use at home. The new Ameda Finesse pump replaces the Ameda Lactaline pump. The Ameda Finesse breast pump is lightweight, flexible and much quieter than previous versions. Inspired by Ameda's hospital pump technology, it boasts ComfortFlow Technology, which mimics the infant's natural suckling while providing maximum comfort for mum. The Ameda Finesse breast pump also comes with CustomControl Technology, which increases the milk flow, through its independent suction control and variable speed settings.
For more information on products in the Ameda breast pump range, contact Tracey Pavier-Grant, Sales Director at Central Medical Supplies on 01538 392 596, email tracey@centralmedical.co.uk or visit www.centralmedical.co.uk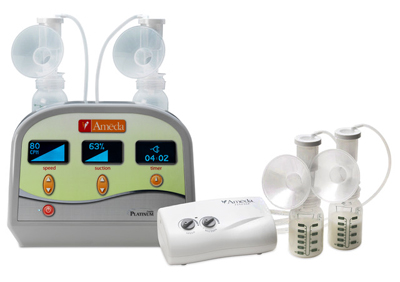 See our Supplier Guide:
Central Medical Supplies Ltd