Bereaved mother's book explores the death of a baby for younger children
A bereaved mother from Melton Mowbray in Leicestershire has produced a new children's picture book called In the Stars.
Sam Kitson had always wanted to write something in memory of her firstborn baby daughter Kitty. Three years ago, she found inspiration and drafted some words which eventually became a story book to help children understand about the death of a baby.
Baby Kitty was stillborn on 30 July 2009 when Sam was 38 weeks pregnant. When Sam's two young children Martha and Amos discovered their sister had died before they were born, they asked a lot of questions and didn't understand why they didn't have an older sister.
The story in Sam's book includes Martha who explains to her brother Amos about where Kitty has gone. Sam wanted to include all of her children in the story, as she knew they would never otherwise all be seen together.
Sam says: "I really hope that families will find In the Stars a great help for children through a sad and sometimes confusing time. Whether they have lost a grandparent, pet, parent or sibling, the book's beautiful, cosy and bright paintings will hopefully bring them comfort and help parents to also answer some of their children's questions.
"I am so very grateful to Sands for publishing the story and helping to get it out there to many families across the country."
In The Stars is now available exclusively from the Sands website and 50 per cent of proceeds from each copy sold will be donated to the charity.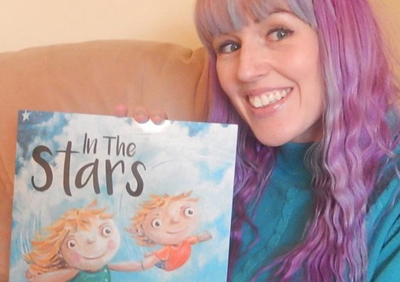 See our Supplier Guide:
Sands (Stillbirth & neonatal death charity)