Brighter Futures gives its incubator appeal a 'big push' ahead of Christmas
Brighter Futures, the charitable fund board for Great Western Hospital, Swindon, has raised over £15,000 in seven days in a push to hit the target for its Incubator Appeal in time for Christmas. The match-funding Big Give Christmas Challenge matched all donations made by 4 December, doubling the amount of cash given.
The appeal had already reached £147,000 of its £175,000 target and it is hoped that the total will be reached by Christmas. Funds will be used to buy five Draeger Babyleo neonatal incubators.
Catherine Newman, Head of Brighter Futures, says: "We'd love to reach our target for the Incubator Appeal this year. It would be the best Christmas present for local families receiving care in our special care baby unit."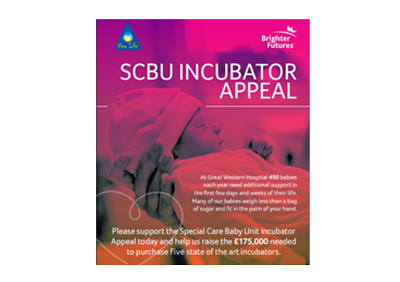 See our Supplier Guide:
Great Western Hospital
/
Draeger Medical UK Ltd