Mersey's song in memory of stillborn sister raises funds for Sands
Mersey Moore, age 13, from Weymouth in Dorset, has co-written and recorded a song in memory of her sister Ferrie who was stillborn in 2003.
It was Mersey's idea to produce a song for her sister and she wrote the lyrics and music, with help from David Payne who was her teacher at her previous school.
The song was released on 13 December and the funds raised from downloads of Song for Ferrie will be donated to Sands, the stillbirth and neonatal death charity.
Mersey says: "I wanted to write a song for my sister to make her proud of me and to help other kids like me who have lost a brother or sister, and to help stop this happening as much as it does."
Daniel Brett-Schneider, Director of Fundraising, Communications and Engagement, at Sands says: "We're very grateful to Mersey Moore and her family for supporting Sands through this beautiful song in remembrance of her sister Ferrie.
"The funds raised will help Sands fund research to save babies' lives and ensure that any family devastated by the death of a baby can get the bereavement care and support they need for as long as they need it."
Listen to Song for Ferrie here.
To download the song visit Amazon, iTunes or Google Play. Downloads are 99p.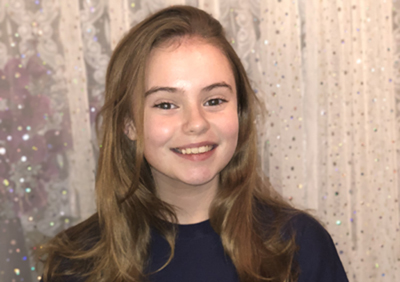 See our Supplier Guide:
Sands (Stillbirth & neonatal death charity)