RCPCH releases NNAP annual report
The National Neonatal Audit Programme (NNAP) Annual Report 2018 highlights key findings and recommendations from the analysis of data provided by neonatal units on the admissions of babies for neonatal care in England, Scotland and Wales in 2017.
The NNAP uses routinely collected data to support quality improvement in neonatal units of all types.
The report highlights key achievements in neonatal care this year; for example more very preterm babies are being admitted to neonatal units with a normal temperature and rates of magnesium sulphate administration to mothers at risk of very preterm birth have increased notably.
However, it also highlights opportunities for units and networks to use their NNAP data as a driver for quality improvement activities.
In addition to existing audit measures, in 2017 the NNAP reported on new measures focused on parental partnership in care; looking at minimising separation of mother and baby, and the presence of parents on consultant ward rounds. This year's report also describes how many of the least mature babies are delivered in units best suited to care for them. The final new measure describes, for the first time, how many babies develop necrotising enterocolitis.
You can download the annual report here.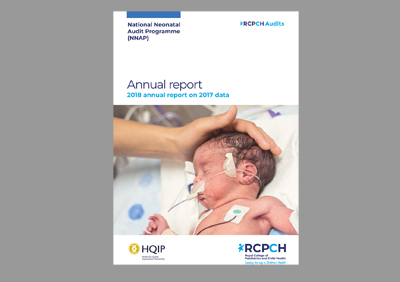 See our Supplier Guide:
Royal College of Paediatrics & Child Health