Central Medical Supplies offers Enthermics ivNow fluid warmers
Central Medical Supplies has been the UK distributor of Enthermics warming equipment for over 15 years, and it now offers updated Enthermics ivNow fluid warming products with new features.
The modular system warms fluids when and where they are needed. Products in the ivNow range include ivNow-1, ivNow-2 and ivNow-3, which have capacity for one, two and three bags of fluid respectively. Individual units can be combined in any configuration and, as the units are now modular, they can be added to or removed as required rather than being a fixed unit.
The fluid warmers are designed to quickly heat and maintain safe temperatures of intravenous and irrigation fluids, saving both space and staff time. Manufacturers claim that using IV Now, a one litre bag of fluid can be warmed in approximately 25 minutes.
ivNow can be mounted on pedestal stands, heavy duty mobile equipment pole stands and mast arms or anaesthesia trolleys. They can also be hung on walls using the back plate provided and additional mounting brackets.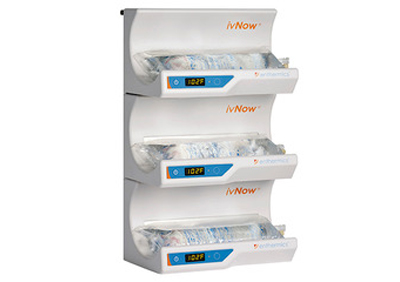 See our Supplier Guide:
Central Medical Supplies Ltd