CMS offers free Gentleheel heel prick incisor trial
Specialist maternity products supplier Central Medical Supplies (CMS) is offering hospital trusts a free trial of the Gentleheel heel prick incisor.
Used for infant blood spot sampling, Gentleheel features a tri-bevel blade, designed to give a smoother, sharper and less traumatic incision. The unique cutting action provides a more consistent incision. Gentleheel comes with multiple visual indicators to reinforce the incision-site, permanent blade retraction to minimise possible injury or re-use and a hardened stainless steel blade to improve accuracy of the incision depth. The ergonomic design gives improved handling, while its welded plastic case prevents accidental exposure to the blade. The four sizes – Micro-Preemie, Preemie, Newborn and Toddler – are colour-coded for easy selection.
For a limited time, CMS is offering hospital trusts a free trial of Gentleheel to enable healthcare professionals to try out the product on infants in their care.
Contact Tracey Pavier-Grant, Medical Sales Director at Central Medical Supplies, on 01538 392 596 or email tracey@centralmedical.co.uk.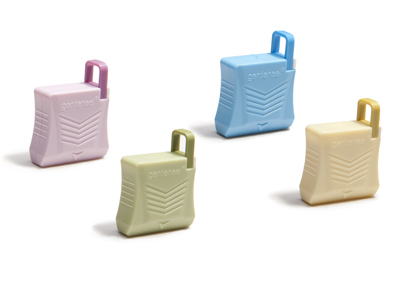 See our Supplier Guide:
Central Medical Supplies Ltd