Sands offers free memory boxes
From October 2017 stillbirth and neonatal death charity Sands will offer memory boxes free of charge to healthcare professionals and healthcare providers.
The memory boxes provide a place for parents to keep memories of their baby and an opportunity for healthcare professionals working with them to offer practical and emotional support at an extremely difficult time.
As part of the charity's commitment to ensuring the needs of bereaved parents are being met, it is currently conducting a short survey of the contents of the memory boxes. It is encouraging all healthcare professionals, bereaved parents and anyone else who has a connection to baby loss to take part.
To complete the survey or to order memory boxes for your unit, visit www.sands.org.uk/professionals/professional-resources/order-memory-boxes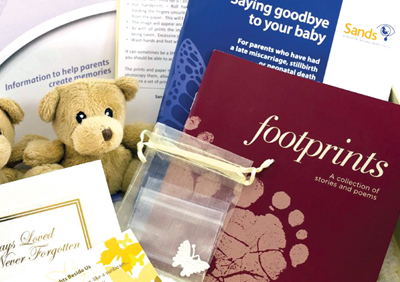 Sands memory boxes contain advice and information for bereaved parents.
See our Supplier Guide:
Sands (Stillbirth & neonatal death charity)