Sands launches campaign to help everyone talk about baby loss
Sands, the stillborn and neonatal death charity, is calling on everyone in society to help break the wall of silence around baby loss through its Finding the Words campaign.
At the heart of the campaign is an animation showing a day in the life of a bereaved parent struggling to cope when no one is able to talk about the death of their baby.
Dr Clea Harmer, Chief Executive of Sands, says: "Sadly, the death of a baby is not a rare event but too often bereaved parents are faced by a wall of silence because people around them are lost for words. We want everyone to know how to start a conversation with anyone whose baby has died, however long ago."
For more information about the campaign, or to watch the animated video, visit the Sands website.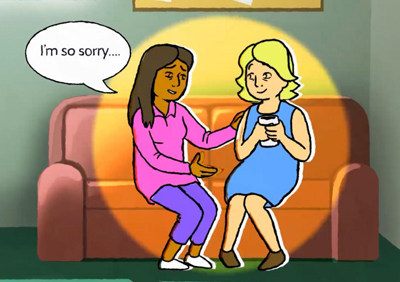 The animation is at the heart of the Finding the Words campaign.
See our Supplier Guide:
Sands (Stillbirth & neonatal death charity)