Draeger launches quiet Babyleo IncuWarmer
The Babyleo TN500 IncuWarmer from Draeger offers thermoregulation in open care, closed care and transition. It provides a stable micro- environment for the premature baby and is also very quiet, typically operating at 40 dB(A). The device provides thermoregulation via three synchronised heat sources designed to ensure the temperature is maintained even when the hood is opened.
In addition to the thermoregulation system, the Babyleo has an automatic humidifier that automatically adjusts humidity according to the temperature settings. When humidity levels are high, to avoid condensation build-up on the hood of the device, the Clear View feature activates the radiant warmer to ensure the care team always has good visibility.
Babyleo features a kangaroo mode, which ensures the infant is monitored during skin-to-skin care and that its settings remain the same for the infant's return. It also includes an audio function which allows mothers to play music or recorded voice files via an MP3 player plugged into the side of the device. A small loudspeaker delivers the recording at a low, controlled volume.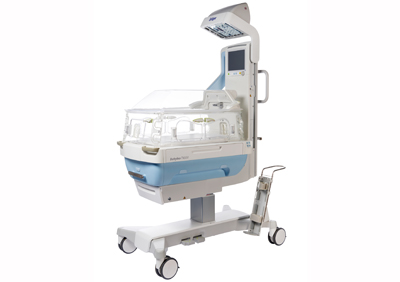 The Babyleo TN500 provides a stable micro-environment.
See our Supplier Guide:
Draeger Medical UK Ltd