Central Medical Supplies acquires AXifeed baby feeding products
Central Medical Supplies Ltd (CMS) has acquired the AXifeed range of expressed breast milk storage bottles, breast pumps and cup feeders from current supplier Orthofix Inc. CMS will own the AXifeed brand and be the sole supplier of the range.
The AXifeed range includes Bisphenol A and phthalate free bottles with tamper-evident systems, designed to safeguard against contamination.
Healthcare professionals can obtain the products direct from CMS, using the existing product codes. They will still be available via NHS Supply Chain.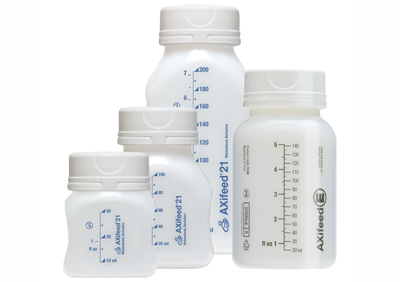 The AXifeed product range.
See our Supplier Guide:
Central Medical Supplies Ltd