Neonatal circulation: a guide to the latest equipment
Many clinical activities on neonates involve the circulatory system, ranging from blood sampling, analysing blood gases, and measuring oxygen saturation levels (SpO2), to central venous access/peripherally inserted central catheters (PICC lines), drug administration, and intravenous administration of nutrition (parenteral nutrition). The heart lies at the centre of the circulatory system and its function of pumping blood through the arteries, capillaries and veins can be monitored by heart rate and blood pressure measurement, electrocardiography (ECG) and echocardiography. In this issue of Infant we look at the wide array of equipment in use in the newborn circulation system.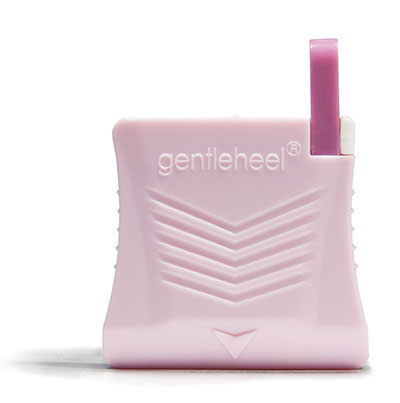 Capillary blood sampling via a heel lance is one of the most common procedures performed in hospitalised neonates. The Gentleheel Heel Incision Device offers a safe and efficient way for acquiring blood samples from the heels of newborns. Sterile and latex-free, Gentleheel devices are engineered to help ensure ease of use and minimal discomfort. They have: an ergonomic design for improved handling; multiple visual indicators to reinforce the incision site; a tri-bevel, hardened stainless steel blade that generates a smoother, less traumatic incision with improved accuracy, and a plastic casing that prevents accidental exposure to the blade.
The Gentleheel is available from Central Medical Supplies Ltd in three sizes: newborn, preemie and micro preemie.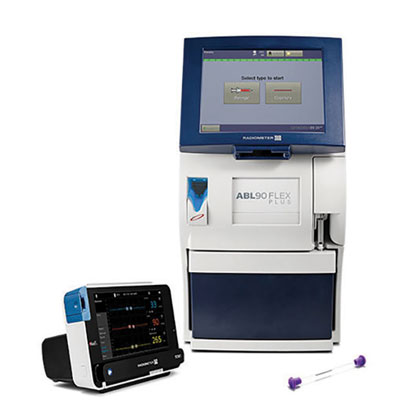 Radiometer's dedicated NICU Solution offers a combination of advanced technologies and an extensive panel of tests that give accurate and real-time information about a neonate's condition. The system comprises the ABL90 Flex Plus analyser, which gives fast and reliable results on 19 parameters (blood gases, electrolytes, metabolites and co-oximetry) from a syringe, capillary tube or test tube. Also included is the TCM5 Flex transcutaneous monitor – a compact, easy-to-use monitor that delivers accurate and continuous measurement of oxygen and carbon dioxide levels.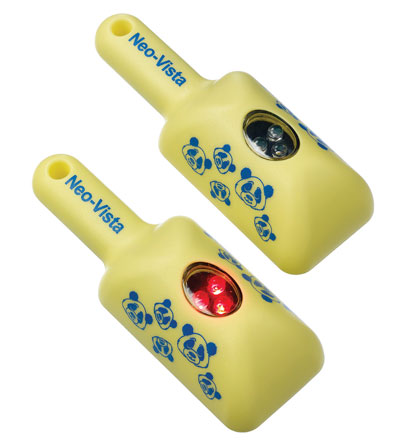 Available from Walters Medical, the Neo Vista Transilluminator is a portable vein illumination device for neonates and babies. When activated it illuminates a map of the veins through the surface of the skin, allowing clinicians to verify potency and avoid valves or bifurcations. It is an effective vein puncture procedure offering minimal discomfort for patients and less stress for clinicians by helping to ensure venous access on the first attempt.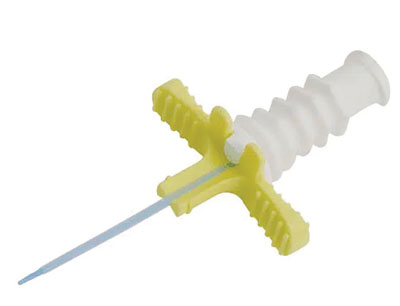 Vygon's Microsite is a dedicated introducer kit for the placement of neonatal longlines in the smallest of veins. Helping avoid patient distress by enabling more accurate, first-time venous access, Microsite helps reduce unnecessary repeat access attempts and preserves delicate veins. The kit contains a 24G puncture needle with a 15° bevel angle, a symmetrical 20cm flexible nitinol guidewire and an 18mm peelable sheath/dilator.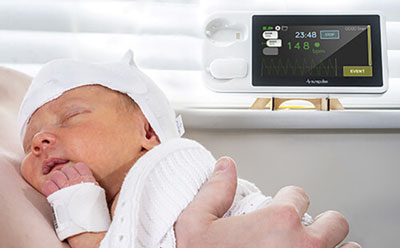 SurePulse VS offers accurate wireless neonatal heart rate monitoring for newborn infants, giving a reliable heart rate numerical display and pulse waveform trace in real-time. Because it is wireless, the SurePulse VS opens possibilities for skin-to-skin care, allowing parents to hold, cuddle and breastfeed their baby while being monitored. Available from SurePulse Medical.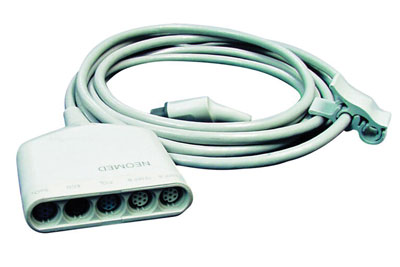 Dräger provides a wide range of monitoring accessories for neonatal units, including soft and accurate disposable blood pressure cuffs, neonatal transdermal pulse oxymetry sensors (disposable and reusable) and the Infinity NeoMed neonatal monitor cable. NeoMed consolidates up to seven leads into one compact package - including connections for SpO2 and three ECG leads - thereby reducing the level of complexity and stress at the bedside.

Free download PDF